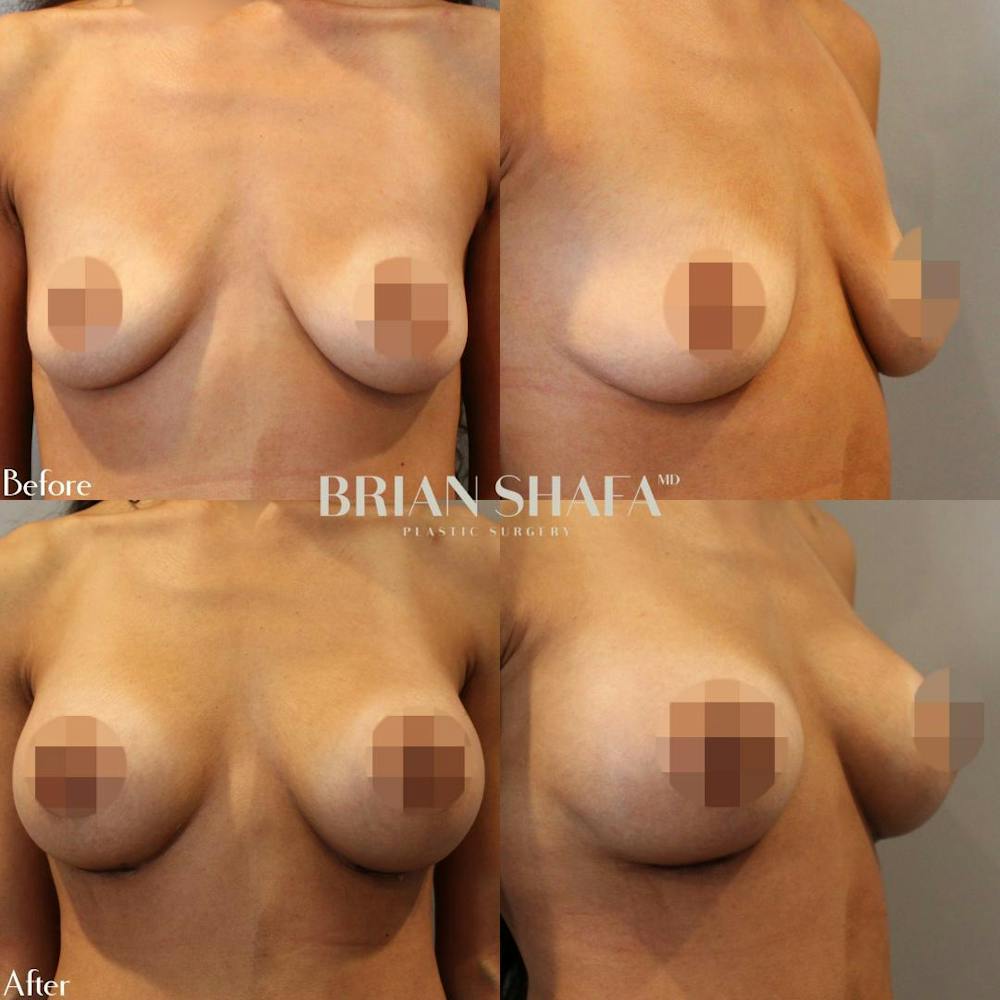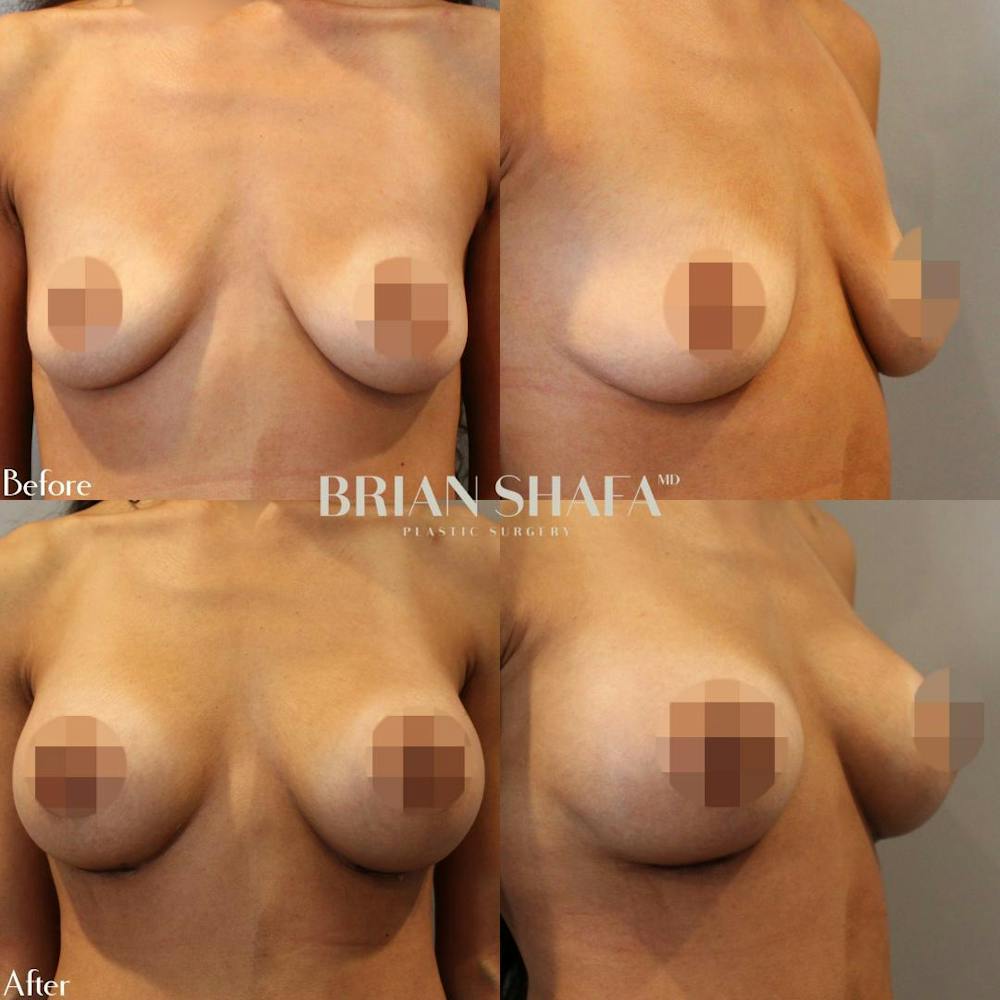 She is a 36-year-old mother of 2 who complained of deflated breasts and wished for fuller and larger but still natural appearing breasts. ⁠
⁠
We tried various sizes during her pre-operative assessment and were leaning toward 275cc silicone implants. During the surgery, we tried on various sizes but in the end, decided the 295cc silicone implants provided the natural and full look that she was seeking. The implants were placed in a dual-plane, meaning it was partially covered by muscle and partially covered by breast tissue. ⁠
⁠
She had full mobility immediately after surgery without any pain or limitations 🙌 She did not require any narcotics during the post-operative period!