As time passes, facial wrinkles and creases develop, eventually becoming etched into your skin. As your skin becomes wrinkled and creased, you will look older, less approachable, or unhappy. Our BOTOX in Beverly Hills and Santa Monica can smooth away the years to restore a natural, youthful, refreshed look.
No injector is more qualified to use BOTOX correctly than a plastic surgeon who has a profound understanding of facial muscle structure. Dr. Shafa in Beverly Hills offers an extraordinary level of personal care and performs BOTOX injections with superior skills, to create a natural, refreshed look – never fake or frozen.
What is BOTOX?
BOTOX is an FDA-approved injectable that prevents specific facial muscles from contracting and creating wrinkles and lines. It is a neuromodulator made from botulinum toxin type A, and careful injections of this popular product can:
Smooth crow's feet
Smooth frown lines
Smooth forehead creases
Reduce excessive sweating

BOTOX in Beverly Hills & Santa Monica: The gold standard
BOTOX is one of the most popular injectable treatments in the world. It has been used for decades by millions of people. Not only does this incredible product work to reduce wrinkles and creases that have already appeared, but it prevents new wrinkles from becoming etched into your skin – making it a popular treatment for people of all ages.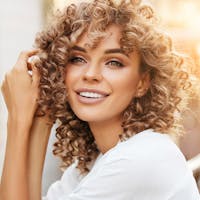 Your BOTOX Experience
Our BOTOX in Beverly Hills and Santa Monica usually take no more than 10 minutes and involve minimal pain. The BOTOX solution includes lidocaine (an anesthetic) for added comfort, and side effects are very rare. After your injections are complete, you can resume your usual life activities with no downtime or delays.
You may experience minor bruising or swelling at the injection sites, which fade in a day or two. After your injections, avoid bending over or lying down for four hours or engage in exercise or other strenuous activities, so the BOTOX diffuses into your tissues correctly, affecting only the targeted muscle strands.
View this post on Instagram
When will I see the Results?
You can expect to see results within five to seven days, with the smoothing effect lasting for up to six months. Regular treatments will maintain your enhanced look. For more extensive facial aging with sagging jowls, a facelift may be the appropriate treatment. Dr. Shafa is unique in that he only advises his patients to undergo the anti-aging treatment they need and nothing more, with no pressure.
Am I a Candidate for BOTOX?
Our BOTOX in Beverly Hills and Santa Monica is approved for use in people between the ages of 18 to 65 and is safe for almost anyone. If you are in generally good health and desire a smoother, more youthful face – you are likely an ideal candidate. BOTOX treats only "dynamic" wrinkles, those caused by facial expressions such as frowning, concentrating, or smiling.
Why Choose Dr. Shafa?
Like any medical procedure, the quality of your results will reflect the skill and artistry of your injector. Dr. Shafa is a highly talented surgeon who has dedicated his career to helping people look their best and enjoy a more confident, joyful life journey. He has undergone extensive education and training, giving him an edge and a superior level of skill. Your BOTOX injections will be performed by a master of the art of anti-aging, with results that appear refreshed and natural, never overdone.