Some people can exercise their way to sculpted upper arms, but many others struggle with loose sagging skin that no amount of exercise can resolve. If your skin has lost its youthful, resilient quality and you have saggy upper arms, an arm lift performed by Dr. Shafa will restore a firm, fit look to the upper arms, and remove those dreaded "bat wings" that can develop with age.
Your arms may be an embarrassing aesthetic problem. Excess skin and fat develop, and the upper arms appear loose and flabby. This cosmetic problem can be treated with a custom arm lift in Beverly Hills or Santa Monica. The result? Youthful, sculpted upper arms that are firm and shapely.

What is an Arm Lift?
Every arm lift surgery performed by Dr. Shafa is 100 percent customized. An evaluation of your condition is the first step in determining the surgical approach that will produce the ideal result for you.
Mini arm lift: A mini arm lift involves placing an incision in the underarm, through which excess fat and skin are excised (removed). This approach is appropriate when the loose skin and tissue are primarily in the armpits and the uppermost section of your arms.
Full arm lift: A full arm lift involves placing incisions along the underside of your arms, from armpit to elbow. A full arm lift is the appropriate surgical technique if you have a substantial quantity of loose skin and fat.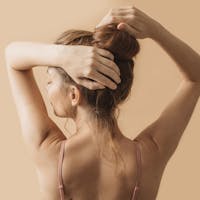 Am I a Candidate for an Arm Lift?
The best candidates for an arm lift meet the following requirements:
Have excess, sagging skin that hangs from their upper arms
Have a relatively stable weight
Are not significantly overweight
Are generally healthy
Do not smoke
Have realistic expectations about what this surgery can accomplish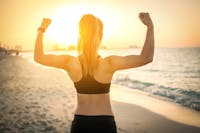 Slender, Toned arms:
Arm Lift in Beverly Hills
If your arms look unpleasant due to excess hanging skin and fat, you may be embarrassed to dress in sleeveless tops, swimsuits, or any clothing that will expose your upper arms. An arm lift resculpts your upper arms, so the skin hugs the arm muscles.
Arm Lift Surgery After Weight Loss
If you have undergone bariatric surgery, or have lost a substantial amount of weight, you are on track to enjoy a happier, healthier life. Unfortunately, you may have an aesthetic problem. Your skin and tissue are unable to shrink back around your slimmer figure, including your upper arms. For many people who have lost a considerable quantity of weight, an arm lift is a final step in the journey to aesthetic wellness. The beauty of the results of your arm lift reflects the skills of your plastic surgeon. Dr. Shafa has mastered the art of body sculpting, including arm lift surgery. His cutting-edge techniques and meticulous surgical approach produce elegant, beautiful results.
What is the Recovery Time From an Arm Lift?
Arm lift surgery in Beverly Hills or Santa Monica is an outpatient procedure. Once the operation is complete, you can return home to rest and heal. You must avoid lifting your arms above your shoulder level for three to four weeks, or any physical motions that could put stress on the incisions. You will have pain medication to keep you comfortable. Dr. Shafa will see you at several follow-up appointments and will be closely monitoring your progress. Within a few weeks, your new look is revealed – with the aesthetic problem of saggy upper arms gone forever.