In the journey to achieving your ideal aesthetic beauty and balance, many men and women find themselves looking for a way to get rid of excess fat under the chin, along the jawline, and on the neck. Most areas of the body respond well to diet and exercise, but stubborn pockets under the chin can be challenging – which is why Dr. Shafa is proud to offer one of the best neck liposuction treatments available in Beverly Hills.

What is Neck Liposuction?
Neck liposuction in Beverly Hills and Santa Monica is a surgical procedure to remove excess fat under your chin, around your jawline, and on your neck. It is not a weight loss procedure, but rather a technique to bypass your body's natural tendency to store unwanted fat in these areas. In just a couple of hours, we can help you accomplish what weeks in the gym cannot: a sculpted, aesthetic jawline and neck that restores your self-confidence and gets you one step closer to your ideal look.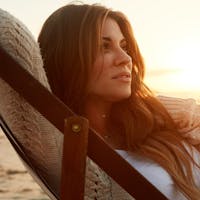 Neck Liposuction: The Procedure
The first step is anesthesia, in which we use either local anesthesia or full sedation depending on your sensitivities and preference.
Once the anesthesia has taken effect, Dr. Shafa carefully makes a few tiny incisions to allow access to the unwanted fat tissue.
He then uses a device called a cannula to break up the fat and extract it, leaving your neck and chin more sculpted and refined in appearance.
The incisions are then closed, and the procedure is complete.
Am I a Candidate?
Ideal candidates for our neck liposuction in Beverly Hills and Santa Monica are those who:
Have excess fat under their chin (double chin), along their jawline, or on their neck
Have achieved a relatively stable weight
Do not have a pre-existing medical condition that could adversely affect the healing process
Maintain enough skin elasticity that the skin will shrink back to accommodate your newly-contoured shape
Are not pregnant or breastfeeding
Your Customized, Personal Neck Liposuction
Dr. Shafa is not your average surgeon – he takes a highly personalized, preventative approach to cosmetic surgery. His goal is to help you achieve the look you desire and stay that way. He works with each patient to develop a customized treatment plan that will help you achieve your personal goals. We intend to be your partners in cosmetic wellness and give you the support you need in the form of sophisticated, elegant, and natural-looking results.
Your Recovery
Most patients return to work within one to two weeks of undergoing neck liposuction in Beverly Hills or Santa Monica. We always recommend waiting four to five weeks before engaging in strenuous physical activities. The recovery process is considered quite tolerable, and Dr. Shafa will discuss the aftercare and recovery steps in detail during your consultation.
Contact Dr. Shafa Today!
If you are considering neck liposuction, there is no decision more important than your choice of surgeon. No amount of science replaces the skill, care, and experience of a top-level surgeon like Dr. Brian Shafa. We are here for you, so call us today and schedule a consultation!