Women who feel their nipples are not attractive may feel less confident in intimacy. With the help of our talented plastic surgeon, Dr. Brian Shafa, your nipples and areolas can be modified to resolve any aesthetic problem. Imagine yourself feeling confident when exposing your breasts, when going bra-less or when wearing a revealing sheer top.

What is Nipple and
Areola Surgery?
Nipple and areola surgery is a cosmetic surgical procedure designed to treat overly large nipples or areolas, puffy nipples, inverted nipples, or large, long, or saggy nipples. Nipple and areola reduction in Beverly Hills or Santa Monica can be performed as a standalone procedure or in combination with a breast lift or breast reduction. If you feel your nipples are not aesthetic, Dr. Shafa can speak with you about this delicate matter, and craft a custom surgical plan to create a more desirable look.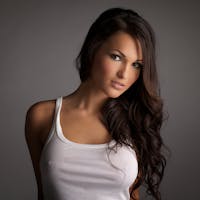 What Causes Large
Nipples and Areolas?
You may have inherited larger nipples through your DNA, or they became larger after breastfeeding as your tissues stretched due to aging. Some women are born with misshapen or asymmetrical nipples. Whatever led to your aesthetic problem, with the help of Dr. Shafa, you can have beautifully balanced, nicely shaped nipples that enhance your look.
What are the Types of Nipple
and Areola Surgery?
There are three common types of nipple and areola surgeries:
Inverted nipple surgery
Nipple and areola reduction
Excess nipple removal
Nipple and Areola Reduction
Overly-large nipples, or "hypertrophic nipples" can be modified to be smaller and more attractive. Large areolas affect the overall beauty of your breasts and can be altered with surgery to create a more attractive look to your breasts. An incision is placed around the areola, and a precise quantity of the colored tissue removed. If the nipple structure is longer than is aesthetically pleasing, nipple length can be modified.
Inverted Nipple Surgery
Inverted nipples can make you feel self-conscious. This aesthetic problem can be resolved with a surgical procedure, in which a small incision releases the restriction causing the inversion. If performed as a standalone procedure, inverted nipple surgery in Beverly Hills and Santa Monica involves only mild sedation and local anesthesia.
What can I Expect Following Nipple and Areola Surgery?
When performed on their own, most nipple and areola surgeries require little downtime or recovery. Following your nipple and areola surgery in Beverly Hills or Santa Monica, you are free to return home to rest. Swelling, bruising, and minor discomfort is normal, which subsides in 24 to 48 hours. You must sleep on your back in the week after your surgery to allow for your nipples to heal. Dr. Shafa will provide detailed aftercare instructions and will remain in close communication with you throughout your recovery.

Why Should I Choose Dr. Brian Shafa for Nipple and Areola Surgery?
Dr. Brian Shafa is a talented surgeon and respected plastic surgeon who has an in-depth understanding of anatomy, symmetry, and the creation of an aesthetically-pleasing nipple structure. There is no need for you to live the embarrassment of overly large nipples or inverted nipples. Dr. Shafa's calm, caring demeanor and dedication to achieving superior results have led to his reputation as being among the most dedicated and talented breast surgeons in the Beverly Hills area.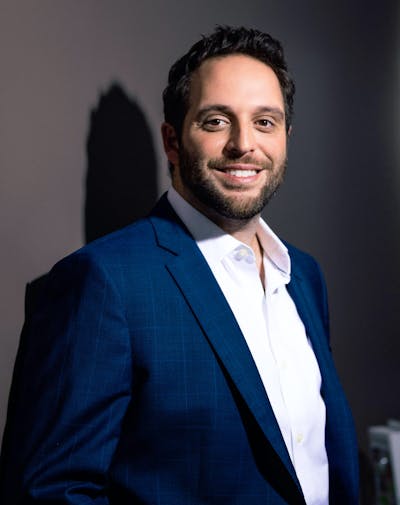 Nipple and Areola Reduction
for Women and Men
Men can also be embarrassed to have overly large nipples and areolas, and Dr. Shafa performs this custom surgery to bring greater confidence to both men and women. His artistry, meticulous surgical techniques, and eye for balance make him the ideal surgeon for this delicate procedure. The improvements in the look of your breasts, or for men, the chest, last a lifetime.