Gynecomastia, or male breast reduction surgery, is the surgical procedure used to decrease the size of enlarged breasts that sometimes occur in men. Men are often embarrassed by an excess of breast tissue or fat. The condition can be the result of hormonal changes, weight, genetics, or a side effect of certain medications. Gynecomastia surgery performed by Dr. Shafa in Beverly Hills can be life-changing.

What is Gynecomastia?
Gynecomastia is a medical term for a condition in which an excess of breast tissue develops in men. The overdevelopment leads to an excess of localized fat or glandular tissue. It may affect one or both breasts. Our Beverly Hills and Santa Monica gynecomastia surgery removes the excess tissue, fat, and skin to create a sculpted, masculine upper chest.
What are the Benefits
of Male Breast Reduction?
Male breast reduction in Beverly Hills and Santa Monica is performed to remove the excess fat, skin, and tissue, and has the following benefits:
Improved posture
A more masculine upper chest
Increased comfort during exercise or activity
Restored confidence
The ability to wear tighter shirts or go shirtless without concern
What is the Recovery Like From Gynecomastia Surgery?
Gynecomastia surgery will require you to rest at home for at least two to three days after your procedure. After the first couple of days, you may be able to take a leisurely walk but must continue to avoid any lifting or strenuous activity that could slow the healing process. You may be able to return to work or other obligations after three to four days, but many patients plan for a week off.
You may experience some pain, swelling, and tenderness during the first week. Dr. Shafa will fit you with a compression garment that will help with the swelling, and the discomfort should fade after a few days. You can expect to recover fully after four to six weeks, returning to your everyday activities, including vigorous workouts, exercise, biking, running, or sports.

Am I a Good Candidate for Gynecomastia?
If you are dealing with a loss in confidence from enlarged breasts or excess breast tissue, you may be a good candidate for gynecomastia surgery. You are an ideal candidate if you are:
In overall good health
A nonsmoker and do not use drugs
At a healthy, stable weight
Do not have medical conditions or take medications that can inhibit recovery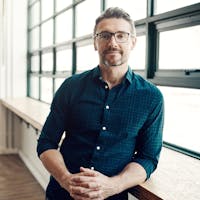 Why Should I Choose Dr. Shafa in Beverly Hills or Santa Monica
for Male Breast Reduction?
Male breast enlargement can be an embarrassing issue for men, and Dr. Shafa understands the importance of a discreet environment. He places a high value in establishing trusting and long-term partnerships with all of his clients, creating treatment plans using both surgical and non-surgical procedures to achieve exceptional results. If you are concerned with your enlarged breasts, please reach out to schedule your consultation with Dr. Shafa about this custom surgery.
FAQ
How long do the results of male breast reduction last?
Gynecomastia treatment is a surgical procedure with long-lasting, sustainable results. As long as you maintain your weight and your health after treatment, your chest should continue to appear lean, slim and sculpted. If your gynecomastia was caused by steroid use, drug use, certain medications or an excess of alcohol, these underlying issues will need to be addressed to ensure that the chest does not become enlarged again.
Will gynecomastia go away on its own?
While there are many different causes for gynecomastia including drug use, steroid use, hormonal imbalance and aging, the majority of patients have inherited the condition through no fault of their own. If the gynecomastia occurs in childhood, it often goes away during puberty. For adults, it's more likely that gynecomastia will remain for good unless a surgical intervention is performed by a skilled and reputable doctor.
Will I have to wear a compression garment after surgery?
A compression garment is instrumental in helping to reduce postoperative swelling and in keeping your new chest shape smooth, flat and slim. While it may seem cumbersome at first, a compression garment can actually help reduce discomfort during recovery. Patients typically wear the garment for up to six weeks.