What is a Thigh Lift?
A thigh lift (or thighplasty) is a surgical procedure performed to remove excess skin, fat, and tissue from the thighs. With age, skin loses elasticity and starts to sag, excess fat and cellulite develop, all of which creates an unsightly look to your upper legs. A thigh lift in Beverly Hills or Santa Monica with Dr. Shafa can smooth the appearance and feel of your skin and leave your thighs firmer, tighter and more shapely.

What are the Benefits of Thigh Lift Surgery?
Sculpts the thighs to create a more lifted, firm thigh contour
Smooths and shapes the thighs, which reduces the appearance of cellulite
Relieves rubbing, rashes, and irritation from loose skin rubbing
Completes the final step of a significant weight loss journey
Provides a more youthful and shapely appearance
Makes exercise easier and more comfortable
Improves confidence and self-esteem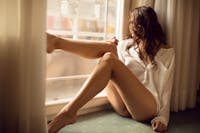 Am I a candidate for a Thigh Lift?
Dr. Shafa will personalize your thigh lift to your specific needs and goals. Thigh lifts can also be combined with liposuction in some cases, depending on your circumstances and desired results. A thigh lift may be suitable for you if you:
Have loose, wrinkled or sagging skin on your thighs
Have excess skin or fat in your inner or outer thighs
Want to reduce the appearance of cellulite
Have unwanted excess skin on your thighs after a dramatic weight loss

What can a Thigh Lift Address?
During a thigh lift, unwanted skin and fat are removed from your outer or inner thighs. After extreme weight loss or as a part of the normal aging process, you may experience loose, wrinkled, or saggy skin on your thighs, or they may appear heavy and out of balance with your figure. You may have been unable to achieve the results you wanted through diet and exercise. In this case, a thigh lift can help you have smooth, firm, and sculpted thighs.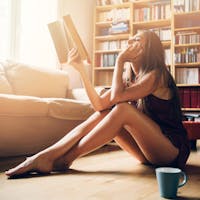 What to Expect
Before any procedure, you will have an in-depth consultation with Dr. Shafa, during which he will get to know you and ensure he is fully aware of the results you are looking to achieve. He will help you develop a care plan that includes lifestyle changes and non-surgical approaches to enhancing your natural beauty.
Your thigh lift will be performed under general anesthetic, and the procedure itself typically takes between two and four hours. Dr. Shafa will make discreet incisions and remove the unwanted skin and fat, with the addition of liposuction for excess fat, and then closing the skin with external stitches. A thigh lift in Beverly Hills or Santa Monica is usually an outpatient procedure.
Recovery and results
Dr. Shafa will carefully monitor your progress and will provide you with a full aftercare plan to follow. If you work, you will need to plan for some time off. Depending on how physically strenuous your job is, you will need to set aside from one to four weeks for your recovery. You will have several follow-up appointments with Dr. Shafa. He will remove your stitches and ensure you are healing well and that there are no complications. Results will be visible immediately, but you will see the full results once any bruising or swelling is gone, usually at the six-week mark.
Thigh Lift FAQ
What procedures can I combine with my thigh lift surgery?
Will I have visible scars?
As with any surgery, there will be scars. Depending on which type of thigh lift you choose, scars may be between the front of your upper thigh and pubic area, in the groin crease, or down the leg toward the knee.
What is the difference between liposuction and a thigh lift?
Liposuction reduces fat pockets in various places on the body. A thigh lift reduces sagging skin to firm and tighten the thighs, and may include liposuction.

Why Should I Choose Dr. Shafa for a Thigh Lift in Beverly Hills or Santa Monica?
Dr. Shafa is committed to giving you natural-looking, exquisite results that never look fake or overdone. With his superior skills and artistry, he is an expert at doing just what needs to be done and nothing more. He considers his patients as family and will take care of you every step of the way, making sure you feel safe and comfortable. Your safety and satisfaction are his top priorities.