If you're considering enhancing your appearance or improving the functionality of your body through plastic surgery in Burbank Dr. Brian Shafa is here to assist you. Offering a broad range of procedures, Dr. Shafa is dedicated to helping you look and feel your best.
Breast Procedures in Burbank

Specializing in numerous breast procedures, Dr. Shafa caters to the varied needs of his patients. Whether it's augmenting your bust size, reducing discomfort caused by large breasts, or undergoing gender-confirming surgery, he possesses the expertise to guide you through the entire process seamlessly.
Breast augmentation and fat transfer breast augmentation:
These procedures cater to women who desire fuller, more voluptuous breasts. They enhance physical appearance and significantly boost self-confidence, fostering a greater sense of comfort in one's body.
Breast lift and breast reduction:
These are ideal for individuals who struggle with sagging or large, heavy breasts that cause discomfort. They aim to improve the shape, position, and size of the breasts, providing relief from physical discomfort and enhancing body proportions.
Breast reconstruction:
This is designed for patients who have undergone a mastectomy due to conditions like breast cancer. The procedure helps restore the pre-surgery silhouette, aiding in recovery and restoring confidence.
Breast revision, breast implant removal, and capsulectomy:
These surgeries address complications arising from previous breast surgeries, such as implant rupture, capsular contracture, or dissatisfaction with breast size or shape.
Gynecomastia surgery:
This provides an effective solution for men experiencing gynecomastia, a condition that results in enlarged male breast tissue. The surgery reduces breast size, flattening and enhancing chest contours.
Nipple & areola surgery and tuberous breast correction:
These specialized procedures cater to individuals needing corrections to the nipple and areola or those with tuberous breasts, a condition where breasts appear elongated and saggy.
FTM top surgery and MTF breast augmentation:
These gender-confirming surgeries cater to transgender individuals, helping them align their physical appearance with their gender identity. FTM top surgery involves removing breast tissue to create a masculine chest, while MTF augmentation enhances the size and shape of the breasts.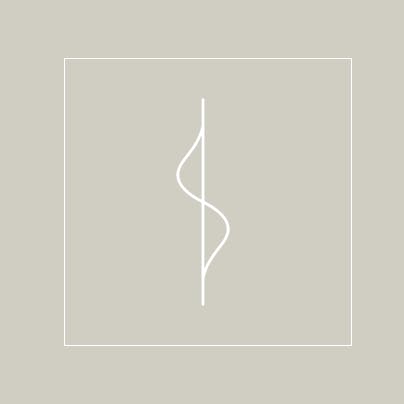 Body Procedures in Burbank
Beyond the realm of breast procedures, Dr. Shafa offers a variety of body contouring services to help patients refine their shape and enhance their self-confidence.
Body contouring and liposuction:
These procedures effectively remove stubborn fat deposits, helping individuals achieve a more sculpted, youthful figure. They offer a path to enhanced physical appearance and increased self-confidence.
Brazilian butt lift:
This procedure enhances the shape and size of the buttocks, contributing to a more balanced body profile and boosting self-image.
Tummy tuck and reverse tummy tuck:
These procedures flatten and tighten the abdominal area. They're ideal for individuals seeking to improve their midsection's appearance, particularly after significant weight loss or pregnancy.
Post-bariatric surgery:
Designed for those who have undergone significant weight loss, this surgery helps remove excess skin and refine the new shape, enhancing the overall aesthetic outcome and comfort.
Arm lift and thigh lift:
These procedures provide a more toned look, addressing sagging skin in the arm and thigh areas that often result from aging or significant weight loss.
Labiaplasty:
This is a female genital rejuvenation procedure that can improve the aesthetic appearance and alleviate discomfort caused by enlarged labia.
Diastasis recti treatment:
This procedure helps repair the separation of abdominal muscles, which often results from pregnancy. It improves the abdomen's appearance and can alleviate associated discomfort or hernias.
Lipoma removal:
This procedure involves removing benign fatty tumors, called lipomas, that grow under the skin. It can be done for both aesthetic reasons and to alleviate discomfort.
Whether you're seeking to enhance your natural beauty or address specific physical concerns, Dr. Shafa's clinic in Burbank offers the expertise and compassion you need. With an extensive range of breast and body procedures, his practice is committed to helping every patient achieve their aesthetic goals.

Why Dr. Brian Shafa is your ideal choice for plastic surgery in Burbank?
Dr. Brian Shafa, a top breast surgeon in Beverly Hills, brings more than just board-certified expertise to the table. His extensive training covers all facets of plastic surgery, with experience spanning across the United States and abroad. What truly distinguishes Dr. Shafa is his reputation as an honest, caring, and devoted physician. He prioritizes building trusting relationships with his patients, ensuring they feel supported throughout their journey. Choose Dr. Shafa for a combination of expert skill and compassionate care.