For many women, the appearance of their breasts is far more concerning than just size. Life brings about several unwelcome changes after pregnancy and breastfeeding, weight gain or loss, aging, and the pull of gravity. If your breasts no longer look youthful, round, and perky, a breast lift in Beverly Hills from Dr. Brian Shafa can create a dramatic improvement in your overall figure – and confidence.

What is a breast lift?
Your breasts change due to hormonal shifts, the aging process, pregnancy, childbirth, and nursing. While these life experiences can be joyful, they may have left your breasts looking droopy, deflated, and saggy. A breast lift, also known as mastopexy, is a cosmetic surgical procedure that will redefine your feminine curves and restore your self-confidence in your look.
A breast lift performed in Beverly Hills by Dr. Shafa will be a customized surgical procedure. Under his expert care, your breasts tissues will be lifted and reshaped, restoring the pert, rounded look of youth, and raised on the chest wall. In many cases, the nipple structure is relocated to the center of the reshaped breast mound, or areola size reduced to create the most youthful, natural effect.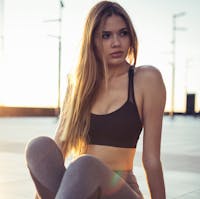 What are the benefits of a breast lift?
Whether you are considering a mastopexy in Beverly Hills due to loss of firmness, sagging, or loss of volume, Dr. Shafa can correct these imperfections and restore a fresh, rounded, youthful look. After a custom breast lift you can enjoy:
Enhanced volume
Higher nipple placement
Areola reduction
A more elevated placement
Removal of excess skin
Restored self-confidence
Who is a candidate for a breast lift?
Women who are less than satisfied with the shape, projection, or appearance of their breasts, and are in overall good health are excellent candidates for a breast lift in Beverly Hills. Since mastopexy does not noticeably alter the size of the breasts, you may choose to undergo a breast lift with augmentation. Good candidates for breast lift surgery are non-smokers or will quit smoking at least six to eight weeks before the surgery, and fully understand the procedure, recovery, and what to expect in results.
What should I expect during my breast lift?
Each breast lift Dr. Shafa performs is geared to match your vision for your figure. Breast lift surgery is performed under general anesthesia, and you will not experience any stress or pain while Dr. Shafa reshapes and sculpts your feminine curves. Once your procedure is complete, a compression garment is placed to reduce swelling and help your breasts settle into their new, lifted shape.
What are the different types of breast lift incisions?
There are three common types of incisions for breast lift surgery. The first is an incision encircling the areola (the donut lift); the second encircles the areola and stretches downwards vertically to the breast crease (lollipop lift); and the third is an incision encircling the areola, stretching downwards vertically to the breast crease, and then stretching horizontally across the inframammary fold (anchor lift).
The doctor will select the best type of incision for your surgery based on the degree of breast sagging, as well as your concerns about post-operative scarring. Another factor will be whether you are undergoing breast augmentation with implants at the same time as your breast lift procedure.
Can I combine other treatments with my breast lift?
Breast lift surgery can help to elevate and perk up breasts that are suffering from age-related ptosis, but the procedure cannot address the size or shape of the breasts. For this reason it is often performed in tandem with breast augmentation using breast implants, or with breast reduction.
Breast implants can help improve the fullness of the chest and create a more feminine, attractive physique overall. Combining breast lift surgery with either breast augmentation or breast reduction can help to save costs, as well as reduce downtime and recovery.
What can I expect from recovery?
After breast lift surgery your incisions will be dressed with bandages and you will receive a compression garment in order to help minimize swelling and support the new breast shape as your body heals. Small, thin drainage tubes will be placed beneath the skin to help escort excess blood and fluids out of the body.
Your doctor will provide you with ample pain medications to help ensure you are completely comfortable throughout your recovery. You may also be given anti-nausea medications and antibiotics to help ward off any infection.
Our team will provide detailed aftercare instructions for bathing, showering, sleeping, exercising and returning to work. Most clients cake around one or two weeks off from work. It will typically take 6 to 12 weeks for your breasts to reach their final aesthetic appearance. Scarring is minimized thanks to Dr. Shafa's conservative, strategic techniques.

Why should I choose Dr. Shafa for my breast lift?
Dr. Brian Shafa takes ultimate care in each of the procedures he performs and is known for creating beautiful, natural-looking results. His technical skill, combined with an artistic eye, gives him the ability to produce exceptional outcomes for his clientele.
His warm, caring demeanor will be evident from your first meeting. Dr. Shafa is unique in that he becomes a partner in your aesthetic wellness, offering lifestyle guidance to prolong the beauty of your results. For a breast lift that creates rounded, lifted, youthful breasts, you can trust in the dedication, artistry, and refined techniques of Dr. Shafa, a true professional in the art of plastic surgery.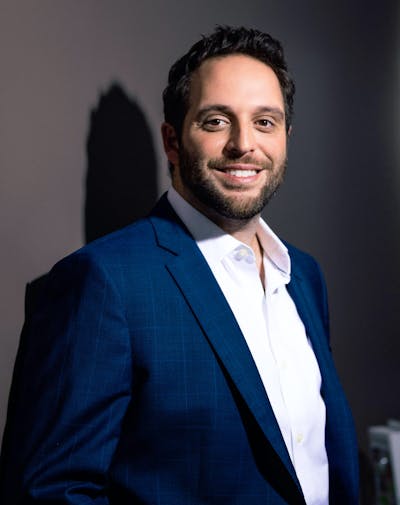 FAQ
Will I lose sensation in my nipples after a breast lift?
Temporary changes in nipple sensitivity are normal after a breast lift procedure, including numbness or tingling. As the breasts heal, full feeling will return to the nipples. Dr. Shafa practices meticulous, precision-based techniques that preserve nipple sensation and functioning as much as possible.
Will I still be able to breastfeed after a breast lift?
If you were able to breastfeed before surgery, there is no reason to assume you will not be able to nurse after a breast lift. The doctor will incorporate your desire to breastfeed into his overall surgical plan by ensuring your incisions are made in the right location, and that the nipple ducts are protected and spared from excess scar tissue. As much of the natural breast mound as possible is kept intact to guarantee lactating at a future date.
The only reason to avoid breast lift surgery until after you are finished having children is because breastfeeding can contribute to breast ptosis, so this might counteract or reverse the effects of a previous cosmetic surgical procedure.
Does insurance cover breast lift surgery?
Breast lift surgery is typically considered a cosmetic procedure, so it's unlikely that your insurance carrier will cover the treatment. A portion of breast reduction surgery may be covered however, if oversized breasts are causing medical problems. It's worth checking with your insurance company to see their stance on the various types of breast surgeries.