The decision to undergo plastic surgery can be exciting, frightening, or even exhilarating. You may have had a physical issue you have wanted to resolve for years, and you are finally ready to do something about it.
You may be considering breast enhancement, abdominoplasty, lipo, eyelid surgery, a facelift, or other procedure. Once the decision to undergo a plastic surgery procedure is made, it is time to choose a plastic surgeon you trust to achieve the results you envision. Dr. Brian Shafa offers his patients a blend of the qualities you want in a surgeon: advanced skills, creativity, artistry, and a personal approach that makes all the difference in your comfort – and results.

Personalized care:
Dr. Brian Shafa
Plastic surgery is a team effort, and you and your surgeon are in a partnership. The level of communication established between you and your surgeon is an essential factor in the success of your surgery. Dr. Brian Shafa takes a unique approach to face, body, and breast enhancements. He devotes his full attention to each patient and focuses on building a long-term relationship.
He never applies pressure to urge patients to undergo other procedures but instead focuses on delivering exactly what is needed for the best results – nothing more – as a real partner in your cosmetic wellness.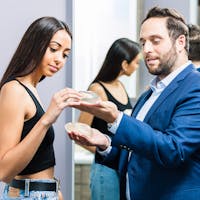 Discretion, personal care, and elegant results: Dr. Shafa
Dr. Shafa pampers his patients and helps them with lifestyle changes that help maintain the beauty of the surgical enhancement. His knowledge, skills, and creativity extend beyond performing plastic surgery. For the ultimate in discretion, personal attention, and cosmetic surgery performed in a stress-free, supportive environment, you can be confident under the care of Dr. Shafa. He has access to the most advanced surgical techniques and focuses his work on achieving elegant, refreshed, natural-looking results.