Many women have an overabundance of breast tissue and suffer a range of uncomfortable symptoms, leading them to desire breast reduction surgery to reduce breast size. Breast reduction in Beverly Hills and Santa Monica with Dr. Brian Shafa will reduce volume, relocate the nipple structure or reduce nipple size, and create a lovely, round, balanced look to the breasts.
What is breast reduction?
Overly large breasts often cause women to feel like they're missing out on life, as they are not comfortable participating in sports, exercise classes, or even wearing certain types of clothing. Breast reduction surgery, or reduction mammoplasty, is a cosmetic surgical procedure designed to reduce the size of the breasts to create a more proportional aesthetic.
While some women may only be interested in reducing the size of the breasts, breast reduction may also change the shape, projection, of the breasts, the placement of the areolas. This custom procedure will reshape the breast tissues to a rounded, pert, natural look, creating a harmonious balance to your figure.

What are the Benefits of Breast Reduction?
Many women who seek breast reduction in Beverly Hills and Santa Monica feel self-conscious about the size of their breasts. Breast reduction can be life-changing for women with an excess of breast tissue, and provides the many personal and aesthetic benefits:
Reduced breast size
Balanced figure
Improved posture
Reduced back and neck pain
The ability to wear standard clothing sizes
Restored confidence in your body image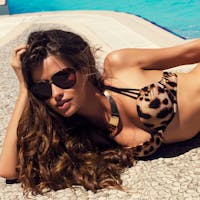 Are You Considering Breast Reduction Surgery?
Large, heavy breasts can lead to several problems, including:
Back pain
Neck pain
Posture issues
Rashes
General discomfort
Inability to wear regular sized bras or clothing
Inhibits your ability to exercise or engage in sports
Your figure looks unbalanced
Breast reduction surgery can bring you significant relief and, for many women, it is a life-changing procedure. If you have extremely large, heavy breasts, you deserve to live your life with comfort and confidence.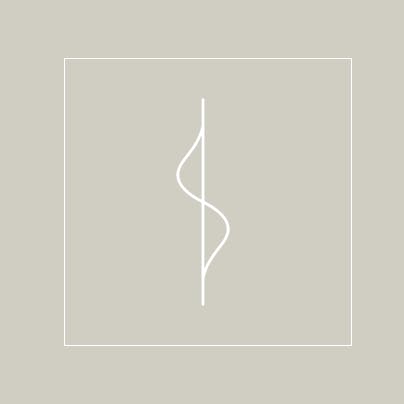 Am I a Candidate for B
reast Reduction Surgery?
Women with enlarged breasts who are in overall good mental and physical health may be excellent candidates for breast reduction surgery. Dr. Shafa understands the physical and emotional pain that can come with disproportionately large breasts.
A custom breast reduction will provide you with a balanced figure, and help you live life to the fullest.
Any patient considering surgery should be free from major illnesses, as health concerns like hypertension or bleeding disorders may interfere with your treatment or its recovery. Clients should be non-smokers, or they should be willing to abstain at least 2 or 3 weeks before and after their procedure. Lastly, patients should be realistic in their expectations for their breast reduction results, based on their private consultation with Dr. Shafa in Beverly Hills.
What Does Breast Surgery Entail?
Breast reduction surgery involves the surgical removal of excess glandular tissue, fat, and skin and correcting the nipples. In overly-large breasts, nipples often become stretched, oversized, and located lower on the breast mound – all of which is corrected with this surgery.
The incisions placed in the procedure will vary, person to person. The types of incisions include:
Liposuction: For some women, liposuction will reduce the excess breast fat, but this approach is only for women who are seeking a moderate reduction in breast size and who have retained a high level of skin flexibility.
Vertical incision: This incision pattern is often called a "lollipop" due to the shape. The incision is placed around the areola and runs vertically down the lower section of the breast.
Anchor or inverted T: The incision is around the areola, vertically down the lower portion of the breast, and within the natural breast crease.
Why Should I Choose Dr. Brian Shafa for My Breast Reduction Surgery?
Dr. Brian Shafa understands that there is no one-size-fits-all approach to reduction mammoplasty. Each patient presents a unique physical condition. Dr. Shafa employs a fully customized approach to performing breast reduction surgery and focuses on achieving your personal vision of beauty and balance. Dr. Shafa has an unmatched dedication to his patients and provides far more than excellent surgical techniques.
His service includes lifestyle guidance to ensure long-lasting results. With Dr. Shafa, you will never feel like you are just another patient, and are treated like family. Dr. Shafa's customized process has delivered lovely, natural-looking results for many women, and looks forward to meeting you in a private consultation to discuss breast reduction surgery.
Breast Reduction FAQ
Will I have scarring after my breast reduction?
Breast reduction scars can be well hidden within the darker colors of the areola and within the inframammary creases. Scarring will slowly fade over time. Reviewing Dr. Shafa's before and after photographs is an excellent way to get familiar with his techniques and results. After surgery, the doctor can provide you with non-surgical options for improving the appearance of scars, including state-of-the-art medical grade skincare products.
What other procedures are well combined with a breast reduction?
Breast lift surgery is often paired with a breast lift to achieve more comprehensive results in the chest appearance. While breast reduction surgery can address the oversized quality of the breasts and their elongated shape, it cannot lift or elevate the breast mounds, so here a breast lift can step in to bridge this gap in aesthetics.
How many cup sizes should I go down?
Breast reduction will reduce your cup size by one or two sizes or can be reduced even more. The idea is to create the ideal balance for your figure. You may want to retain a nice quantity of breast tissue, but reduce overall size, lift your breasts, and reduce the size and location of stretched nipples that point downwards.
Should I lose weight before breast reduction surgery?
If you are in the process of losing weight, it is advised that you wait until you have reached your target weight before undergoing breast reduction surgery. You should be in the range of 15 to 20 pounds of your ideal weight before your surgery. Once you have undergone surgery, it is often much easier to maintain a healthy weight, as it is easier to exercise and engage in sports, biking, jogging, and other physical activities.
What should I look for in a breast reduction surgeon?
One of the early steps in selecting the right surgery for you is to read patient testimonials and review the surgeon's before and after photographs. This will acquaint you with the doctor's abilities as well as their personality. Secondly, you should thoroughly investigate the surgeon's credentials. Do they have experience performing breast surgery? Or has their career been more focused on facial procedures?
Lastly it's important to meet with your breast reduction surgeon in person and find out if working together is a good fit. You can ask questions about the risks and benefits of your surgery; your recovery; and what you can expect from your final results. In this way, reputation, training, expertise and personality all combine to help you choose the perfect surgeon for your unique goals, concerns and aesthetic sensibilities.