What is Labiaplasty?
Labiaplasty is a surgical procedure performed to reduce the size of the labia minora or labia majora. During your labiaplasty in Beverly Hills or Santa Monica with Dr. Brain Shafa, excess skin is removed from the vulva, to create a more comfortable, youthful, and attractive look, with no tissues protruding outside the labia majora. It is typically performed for cosmetic reasons or to relieve physical discomfort.
What are the Benefits of Labiaplasty?
A more pleasing appearance – Labiaplasty can help restore an attractive aesthetic to the lower body by removing discolored, sagging tissue from the inner vaginal lips. The labia majora can also be reshaped and refined.
Improved comfort – When the inner or outer vaginal lips cause friction due to enlargement, tight-fitting clothes can be significantly uncomfortable. Wearing jeans, shorts and bathing suits can result in a rash or abrasion, which can impair your quality of life. Labiaplasty can correct these issues, alleviating friction and pressure in the vagina.
Increased sexual pleasure – Removing excess skin and tissue from the labia can create a more comfortable experience during intercourse, increasing your ability to achieve an orgasm.
Enhanced self-confidence – After labiaplasty, you will feel more confident in how you look, whether dressed or undressed. Post-pregnancy vaginal lips that have grown elongated or distorted are now resculpted and restored, and there is much less discomfort to contend with. Activities that used to be daunting can now be performed with ease and joy.
Increased wardrobe options – After labiaplasty, you will be able to enjoy wearing tight-fitting clothes, including swimwear, yoga pants, and skinny jeans without having to worry about developing a painful rash.
Improved Hygiene – Excess skin and tissue in the labia can promote bacteria growth and make proper hygiene more challenging. Women with enlarged inner labia often suffer from UTIs (urinary tract infections) at a higher rate. Labiaplasty can help improve your health and cleanliness, giving you peace of mind.

Why Labiaplasty?
Over time, your labia can lengthen due to pregnancy, weight loss, childbirth, and aging. Sometimes this causes discomfort during exercise or makes it unpleasant to wear tight clothing. Significantly elongated labia may also make you self-conscious about the appearance of the intimate area. Labiaplasty in Beverly Hills or Santa Monica can be combined with other vaginal rejuvenation procedures such as vaginoplasty. Typically, excess or sagging skin is removed from the labia minora to create a "tucked-in" appearance, but the labia majora can be reshaped and reduced when needed.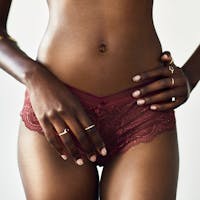 Who Makes an Ideal Candidate for Labiaplasty?
If you are a woman whose vagina and labia have transformed after childbirth, labiaplasty may be able to address both your cosmetic and functional concerns. After pregnancy, the labia minora and the labia majora can both appear stretched out and irregular. This not only creates a poor appearance but can also cause chafing, irritation, and discomfort. While there is no perfect look for female genitalia, labiaplasty can help to restore a more pleasing vaginal shape along with your self-confidence.
Candidates for labiaplasty should be:
Over 18 years old
Healthy, both mentally and physically
Finished having children
Realistic in their expectations
Willing to follow the doctor's directions before and after surgery
Experiencing pain or discomfort when exercising, sitting or having sex
Experiencing self-consciousness due to the size or shape of their labia
What is Recovery Like After Labiaplasty?
After labiaplasty, mild swelling, bruising, and pain are normal. You should be able to return to work or other activities within three to seven days. Dr. Shafa will provide you with detailed aftercare instructions to help you achieve the best possible results. You will also follow-up appointments to ensure you are healing correctly.
Are There Any Risks with Labiaplasty?
As with all surgical procedures (and indeed, much of life itself), there are some risks involved in undergoing a labiaplasty. Patients and their performing surgeons strongly believe that the long-lasting cosmetic, mental, and physical rewards of a well-done labiaplasty heavily outweigh any potential risks.
Risks of the labiaplasty procedure include Side effects of the anesthesia (such as feeling nausea or drowsiness), the slight possibility of blood clots forming in the leg veins (present with all surgeries lasting longer than an hour), as well as the standard risk factors involved in making any incursion into the body: bleeding, infection, bruising, and swelling.

How Much Does Labiaplasty Cost?
There are various factors that contribute to the overall cost of a labiaplasty procedure:
Provider: Cosmetic practitioners with more credentials and expertise will cost more.
Anesthesiologists: While the difference might seem trivial, general and local anesthesia come at vastly different prices. Labiaplasty requires general anesthesia, which is far more expensive.
Recovery: The recovery process of a labiaplasty includes prescriptions, compression garments, follow-up appointments, and time off from work. All of these things can eat away at funds.
After factoring in all the aforementioned points, a labiaplasty can cost anywhere from $2,000 to $6,000, but the average sits around $3,000. Less complicated procedures that are performed in smaller facilities will naturally be cheaper than more involved procedures at higher-quality facilities.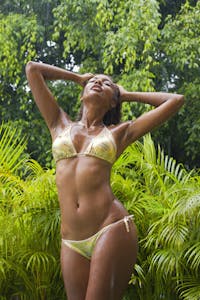 Does Health Insurance Cover Labiaplasty?
In general, insurance companies assess surgical operations based on whether they are medically necessary or not. This is determined by whether the treatment is classified as 'reconstructive' or 'cosmetic.' Unfortunately, most cases in which patients seek out labiaplasty are not deemed 'cosmetic.' That said, there are cases where patients are able to prove that the condition of their labia is causing them pain. In such cases, patients may be able to have the procedure covered by their insurance plan.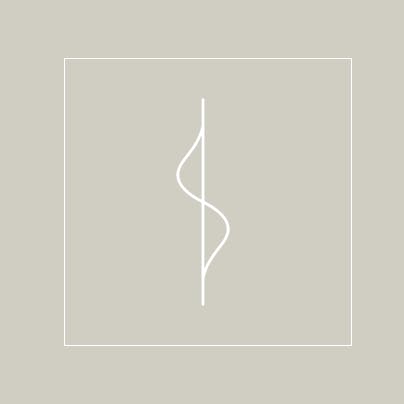 Why Choose Dr. Shafa for Labiaplasty in Beverly Hills?
Your safety and satisfaction are Dr. Shafa's top priorities. He is known for always going above and beyond to help you get the best results possible. With his superior surgical skill and knowledge, Dr. Shafa will not only deliver beautiful, natural-looking surgical results but will also work with you to ensure you maintain your results and help preserve your natural beauty.
Labiaplasty FAQ
Will I lose sensation after labiaplasty?
It is rare for women to lose sensitivity after their surgery. On the contrary, most gain a sense of increased pleasure after labiaplasty. This being said, the client may experience temporary numbness as the incisions heal and the swelling dies down. The sensory nerves eventually go back to normal within a month or two.
When can I have sex after labiaplasty?
Patients will need to abstain from intercourse until their incisions have completely healed. This typically occurs within 4-6 weeks after the operation. Dr. Shafa will evaluate your recovery on an individual basis and advise as to when is the best time to resume having sex.
Can I still have children after labiaplasty?
Yes, you can. Labiaplasty will not alter your ability to give birth in any way. However, having children can stretch and distort the vaginal tissues, compromising the aesthetic results of your procedure. For this reason, it is advisable that you wait until you are done having children to undergo labiaplasty.

Why Choose Dr. Shafa?
With extensive training in cosmetic surgery, reconstructive surgery, and various forms of plastic surgery, Dr. Brian Shafa is revered as one of the top plastic surgeons in the greater Los Angeles area. Beyond his cosmetic treatments, he is also well-versed in various functional surgeries, such as burn care, wound care, and hand surgery. His extensive educational and training background includes Harvard-Westlake School, The Johns Hopkins University, The Johns Hopkins School of Public Health, Wayne State University School of Medicine, Henry Ford Hospital: Department of General Surgery, and the University of Illinois, Chicago.
Over the course of his career, he has assisted thousands of patients all over the United States and abroad in taking on ailments and achieving their cosmetic goals. His dedication to excellence is what has garnered him a reputation as an honest, caring, and devoted physician who establishes long-term connections with his patients.
Reach out to us today to schedule a private consultation.