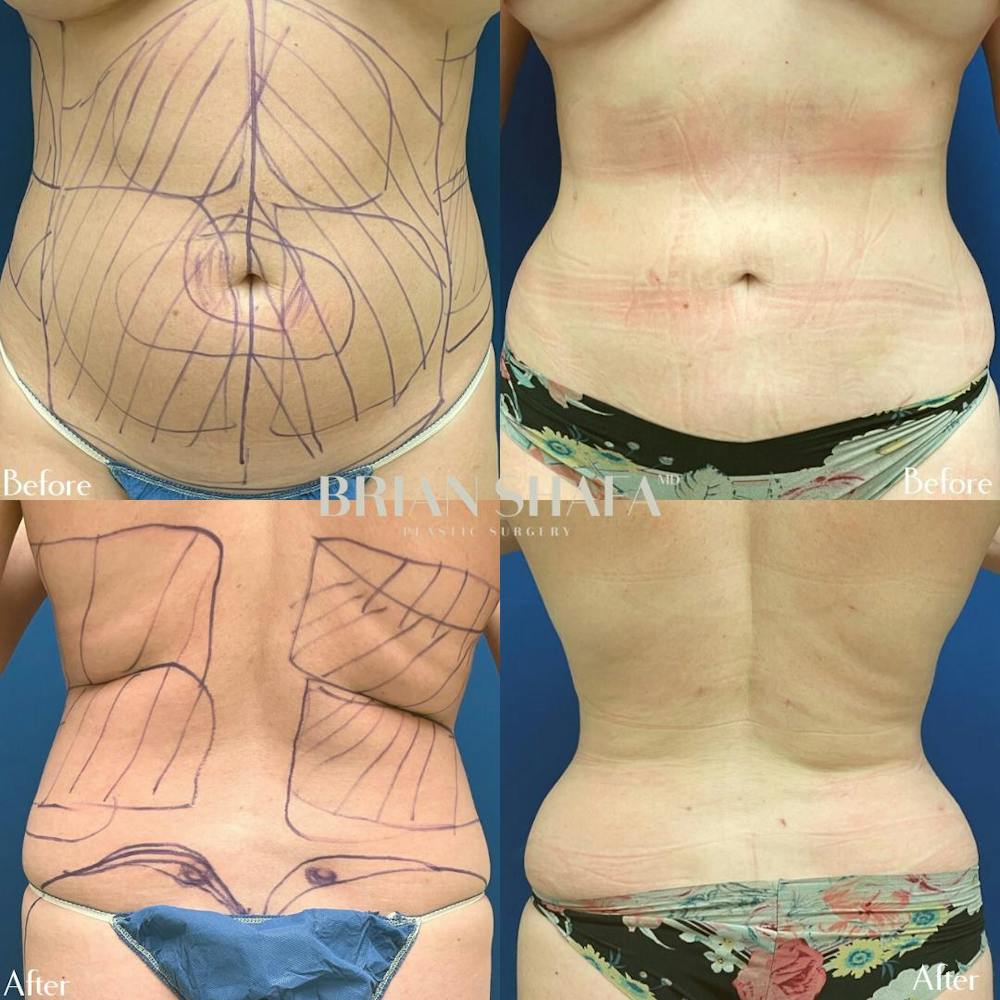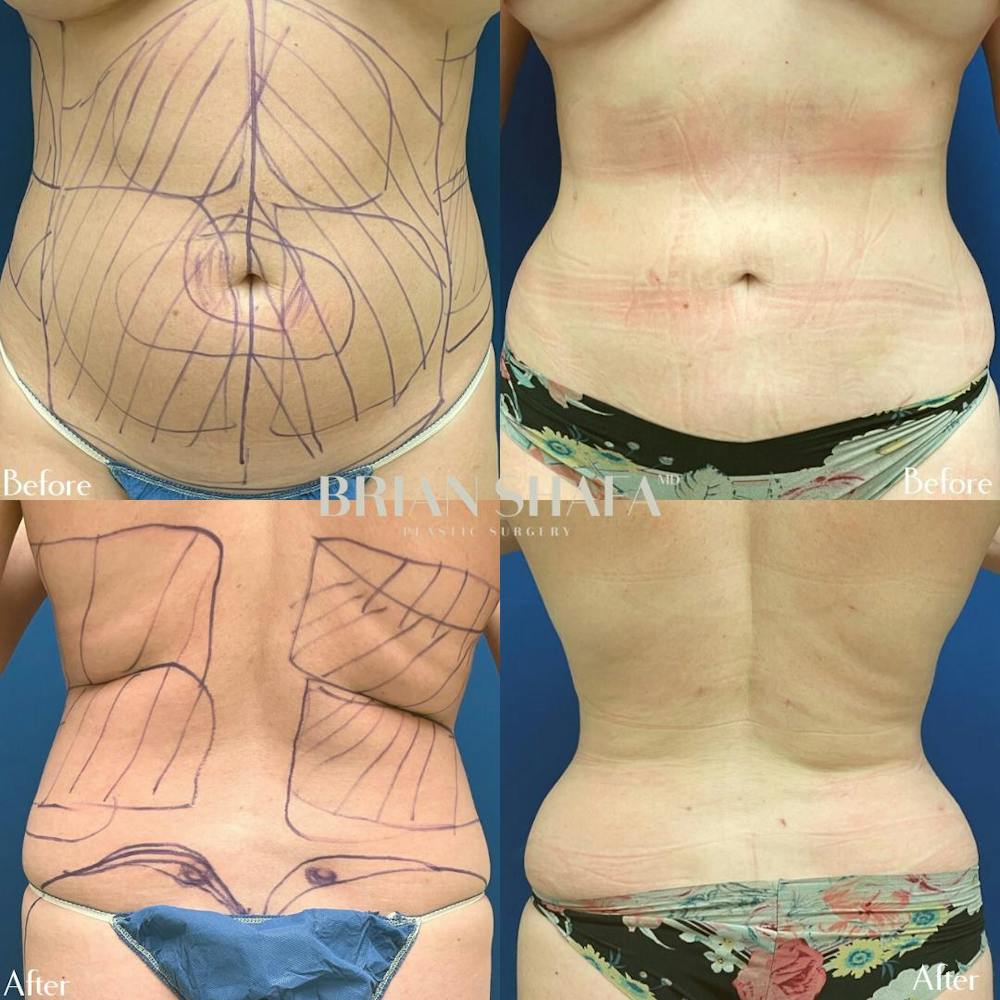 This patient came in as she was displeased with her body's contour and had gained some weight during the current quarantine. She hoped that a body contouring procedure would improve her shape and her confidence, and I think we did just that! She underwent #Liposuction to her:⁠
⁠
✨ Abdomen⁠
✨ Love Handles⁠
✨ Flanks⁠
✨ Back (to Address Bra Rolls)⁠
⁠
These photos show her before, then one month after her liposuction surgery with her final contour.