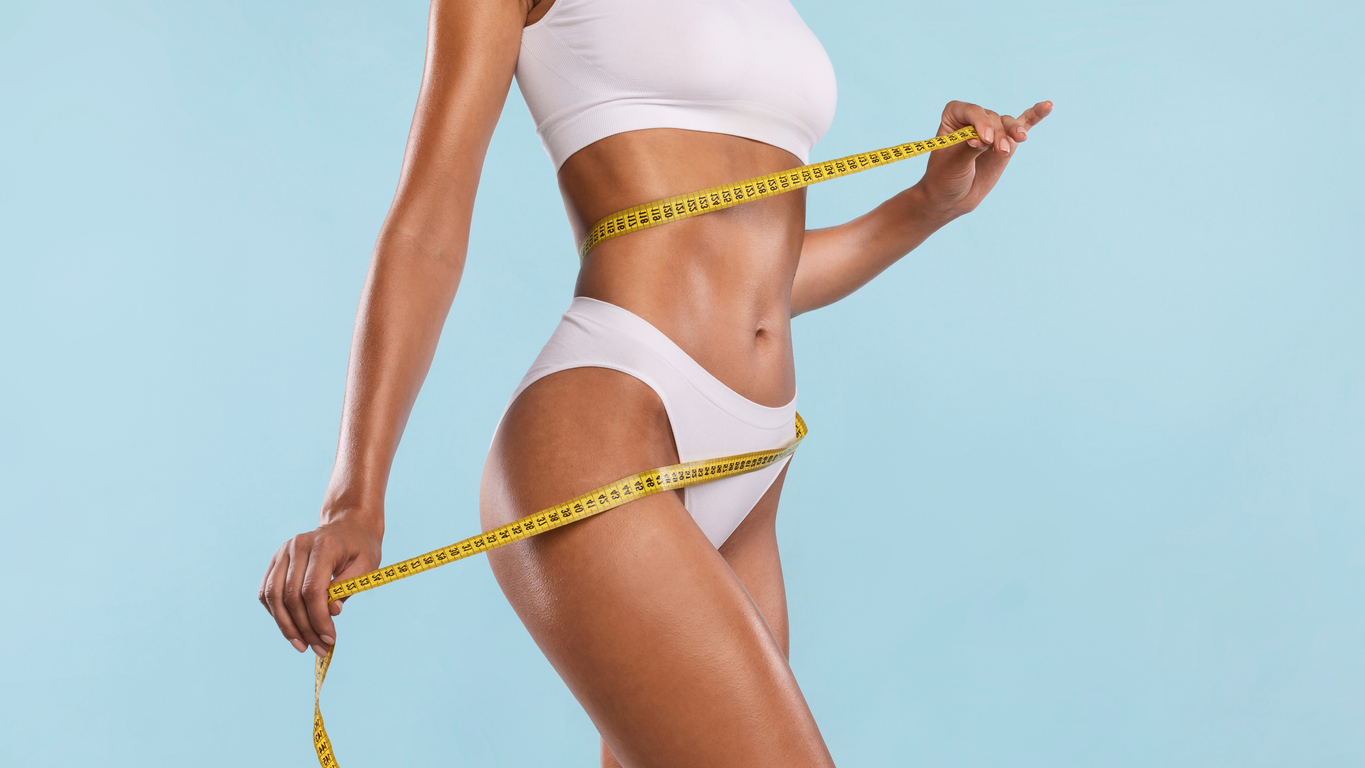 What is the difference between a panniculectomy vs abdominoplasty?
After losing weight or giving birth, some people may experience undesired excess skin in their abdominal area. To treat this, Dr. Shafa may recommend a panniculectomy or an abdominoplasty, also known as a tummy tuck. While the two procedures target the skin on the lower stomach, depending on your situation you may be a better candidate for one over the other.
Panniculectomy
A panniculectomy is a surgical procedure that removes the excess skin that hangs on the lower belly after significant weight loss. This hanging skin is called the pannus, and not only can it be aesthetically unappealing, but it can also have medical implications such as causing rashes and infections, hygiene concerns, back strains, and mobility impairments.
Benefits of a panniculectomy include:
Better overall health

Improved movement

Increased hygiene

Improved confidence
Abdominoplasty
An abdominoplasty, or tummy tuck, is the surgical removal of excess skin, fat, and tissue on the abdomen. Abdominoplasty also tightens the muscles under the skin and creates a smooth, sculpted stomach area. Many women who have either been pregnant or who have lost a large amount of weight, either naturally or through surgery, choose to get a tummy tuck to treat the excess skin, weakened abdominal muscles, and stretch marks.
Benefits of abdominoplasty include:
Tighter, more aesthetic abdomen

Stronger core, therefore reducing the risk of a hernia

Inspiration to keep a healthy lifestyle

Improved confidence
The difference between the procedures
The main difference between a panniculectomy and a tummy tuck is that a panniculectomy is primarily performed for medical reasons rather than aesthetic ones. Additionally, a tummy tuck differs in that it not only removes excess skin but also contours the stomach to highlight the abdominal muscles and waist, often using permanent sutures to surgically tighten the abdominal wall. Depending on the extent of corrections, both a panniculectomy and tummy tuck take a similar time to complete (around 2 to 5 hours), although for different reasons. Panniculectomies tend to require more skin cutting than tummy tucks, due to the higher volume of excess skin in the pannus. While fewer incisions are required in a tummy tuck, more time is needed to reshape the abdominal wall to tighten the area.
What makes you a good candidate for a panniculectomy?
You have lost a significant amount of weight and now have hanging skin from your lower abdomen

Excess skin is creating health concerns such as back pain or mobility impairments

You are experiencing rashes and infections under the hanging skin

You are experiencing hygiene issues due to excess skin
What makes you a good candidate for an abdominoplasty?
You have excess skin on your abdomen after losing weight

You have a "pouch" on your belly following pregnancy, or have loose skin that is not going away with diet or exercise

You are not planning on being pregnant again

You have reached your weight loss goals
Which procedure is best for you?
The best way to know which procedure is right for you is to book a consultation with Dr. Shafa. He will examine your body and listen to your aesthetic desires and goals, and recommend which surgery plan is right for you. During your private consultation, Dr. Shafa will take the time to discuss and understand your medical history to decide on the safest and most effective route to take when it comes to helping you get your ideal tummy. Dr. Shafa takes the time to get to know his patients. He and his team will make sure that you feel comfortable discussing any fears or concerns you may have and ensure they will be addressed appropriately. Dr. Shafa treats all of his patients as individuals and aims to create long-lasting results personalized according to your unique needs.
To book a consultation, call 310-364-5262 or contact us through the form on our website.