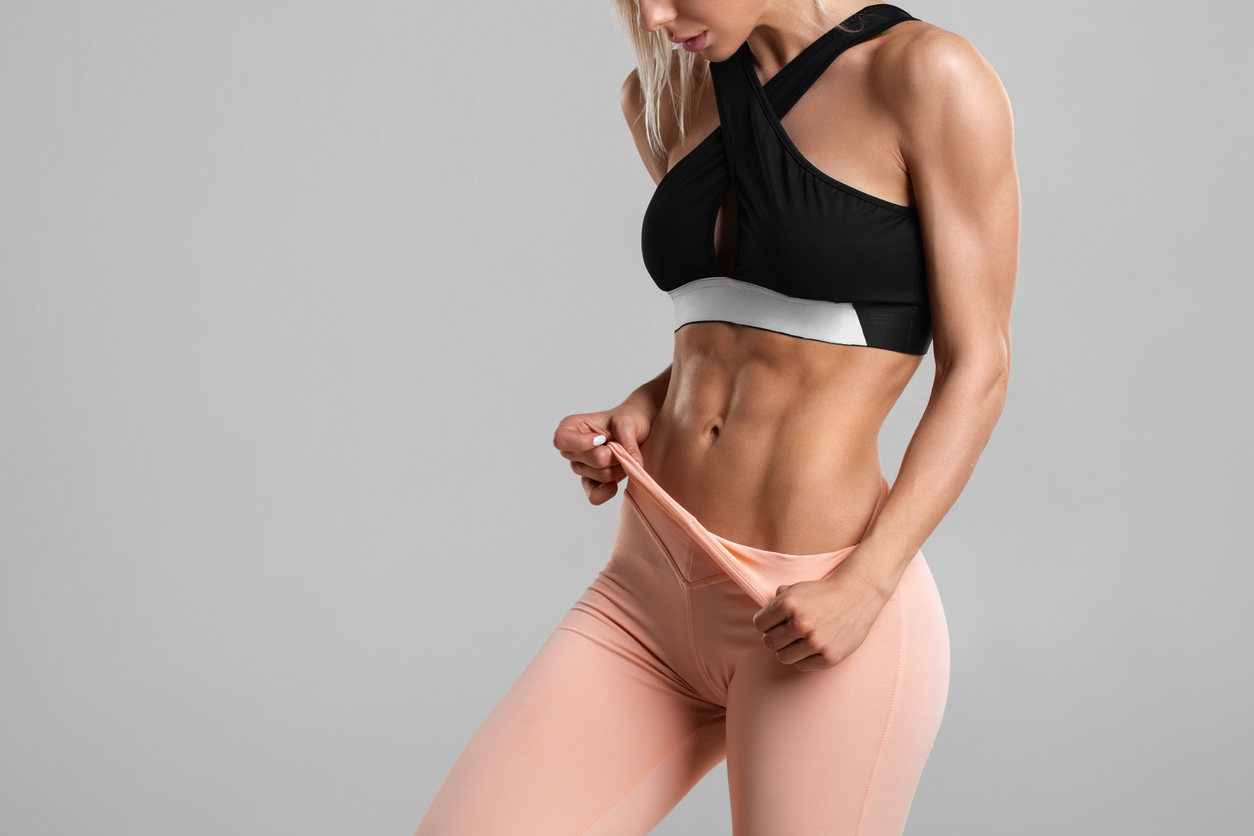 Certain parts of the body can be difficult to tone and sculpt, even when you're sticking with a healthy diet and a consistent exercise routine. Whether the problem area is the thighs, upper arms, abdomen, double chin, or other trouble spots, non-surgical body contouring can effectively help. If you're working on creating a fit, shapely physique, non-surgical body contouring is an effective way to boost your results.
Non-Surgical Body Contouring Tightens And Tones Your Figure
While body contouring helps to lose weight, these procedures aren't actually designed for significant weight loss. Instead, body contouring focuses on reshaping the body and slimming difficult or troublesome areas. For most types of body contouring, it's best to be at or within about 25-30 pounds of your ideal body weight.
Non-surgical body contouring includes a number of procedures that eliminate pockets of unwanted fat, tighten lax skin, and sculpt targeted areas of the body that you want to contour. The right body contouring procedure for you depends on your unique cosmetic concerns and aesthetic goals and what you'd ultimately like to achieve.
Non-Surgical Body Contouring Options
There is a wide range of non-surgical body contouring options for patients who want to sculpt, tone, tighten and contour their physique, including the options below and others. Non-surgical body contouring procedures range from minimally invasive to completely non-invasive.
BodyTite
BodyTite treatments contour your figure by melting fat and tightening the skin with RFAL (Radio-Frequency Assisted Lipolysis). Radiofrequency waves are emitted into the deeper tissues of your body, dissolving unwanted fat pockets and triggering collagen production to firm the skin.
SculpSure
SculpSure uses a laser to destroy and eliminate body fat by as much as 25 percent with one treatment.
Evolve
Evolve provides a trio of non-invasive treatments to reduce fat, tighten skin, and tone muscle. These are: Evolve Trim, Evolve Tite, and Evolve Tone. Evolve treatments tighten skin and destroy fat with targeted radiofrequency energy. Electromagnetic technology stimulates the muscles to tone and sculpt the physique.
Emsculpt NEO
The Emsculpt NEO device emits both radiofrequency and high-intensity electromagnetic energies to destroy fat cells and stimulate muscle growth. This completely non-invasive treatment painlessly helps achieve a toned, lean appearance.
truSculpt iD and Flex
These two body contouring treatments sculpt, tighten and tone your physique. truSculpt iD treatments use radiofrequency to destroy fat cells while truSculpt Flex treatment uses electric energy to stimulate your muscles and help achieve a cut, toned appearance.
Treatment Areas Addressed With Non-Surgical Body Contouring
Non-surgical body contouring can address a wide range of areas of the body to tighten, sculpt and tone the physique.
Double chin

Jawline

Neck

Arms

Abdomen

Flanks

Buttocks

Inner and outer thighs

Knees

Bra roll

and more
Non-Surgical Body Contouring With Dr. Brian Shafa
Dr. Brian Shafa is a top body contouring specialist in Beverly Hills. He provides personalized body contouring treatments to help his patients achieve stellar outcomes and beautifully contoured physiques. His advanced training allows him to choose from the most modern, effective, and safe techniques for his patients. He works closely with you at every step of the body contouring journey and is a true partner in your transformation.