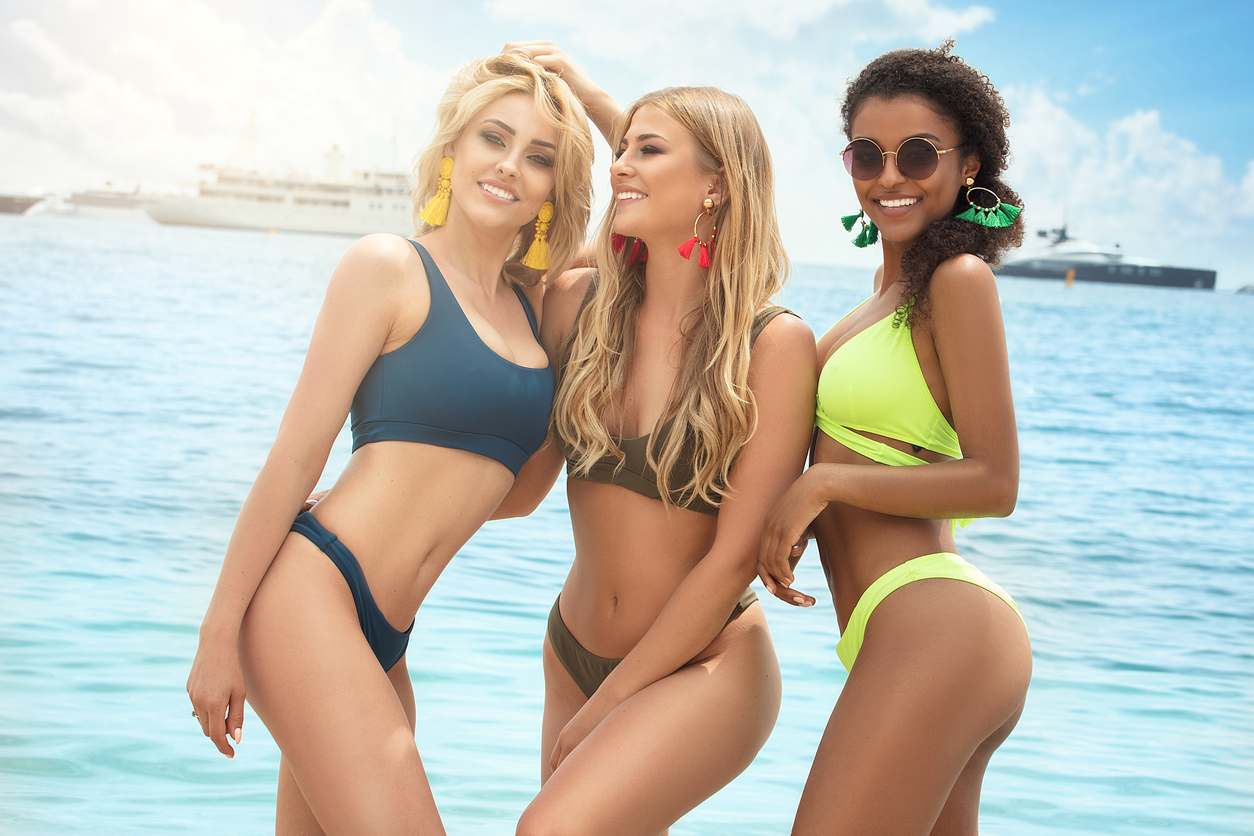 Breast Lift vs Breast Reduction
Your breasts are a symbol of your femininity. As age and life changes take their toll, including pregnancy or nursing, your breasts may change in ways that are less than desirable. Dr. Shafa offers amazing breast restoration surgeries, such as a breast lift or breast reduction, that can reinstate your confidence and help you achieve the beautiful youthful breasts you desire.
Breast Lift
A breast lift is an excellent procedure that can restore breasts that have become saggy or deflated over time. Also called a mastopexy, this custom surgical procedure reshapes your natural breast tissue and restores a youthful look back to your breasts by raising and lifting them on the chest wall. Often the nipple is moved upward and the size of the areola is made smaller so the breast has a young, natural look. In some cases, a breast lift is further elevated by adding implants in order to change the size or shape.
Benefits of a breast lift include:
Raised, more youthful-looking breasts

Rounder breasts

A more feminine look

Confidence
Breast lifts take about 6 to 12 weeks to achieve their final look and most clients will take 1 to 2 weeks off work after surgery. Due to Dr. Shafa's expert surgery techniques and conservative style, there will be as little scarring as possible.
Breast Reduction
Some people say that large breasts are just more to love. But if your breasts are getting in the way of your life by causing back pain, hindering exercise, or wearing the clothes you want, a breast reduction may be required. A breast reduction is a great solution to get your breasts to a size that's a perfect match for you. A breast reduction doesn't have to only reduce the size of the breast, it can also change the shape and projection, move the areolas, and reshape the tissue for a more rounded natural look. For patients of Dr. Shafa, this procedure is completely customized for you and your body.
Benefits of a breast reduction include:
Smaller breast size and balanced figure

Relief of back and neck pain

Better posture

Freedom to wear previously restricted clothes

Confidence
Breast reductions take about 6 weeks of recovery, and patients typically take about one week off from work. Like a breast lift, you will need to avoid certain activities such as intense exercise until you've healed.
Combination procedure
For ideal results, a breast reduction is nearly always combined with a breast lift, as larger breasts tend to droop. Additionally, after breast reduction surgery, the nipple often needs to be repositioned and there tends to be an excess of skin that a breast lift can resolve. While the lift is often done for aesthetic reasons, it can also have benefits beyond that. For patients who seek a reduction due to back pain, adding a lift can help as it redistributes the weight of the breast on your frame, easing stress on your shoulders and neck. The goal of the combination procedure is for your new, smaller breasts to look natural sitting higher on your chest for a more youthful appearance that suits your body.
Which procedure is right for you?
To truly know which breast surgery is right for you and your body, schedule a consultation with Dr. Shafa. He is a highly trained plastic surgeon who understands the importance of personalizing treatments for each individual patient. During your consultation, Dr. Shafa will examine your breasts and discuss your goals with you. He will then recommend a customized treatment plan for you that he will explain in detail, discussing your options, and making sure you stay informed along the way. Dr. Shafa focuses on patients meeting their own beauty standards and achieving their ideal look. Expect to be treated with personalized care that makes you feel like family. With Dr. Shafa, you can relax, knowing you are in the hands of an expert.
To book a consultation, call 310-364-5262 or contact us through the form on our website.